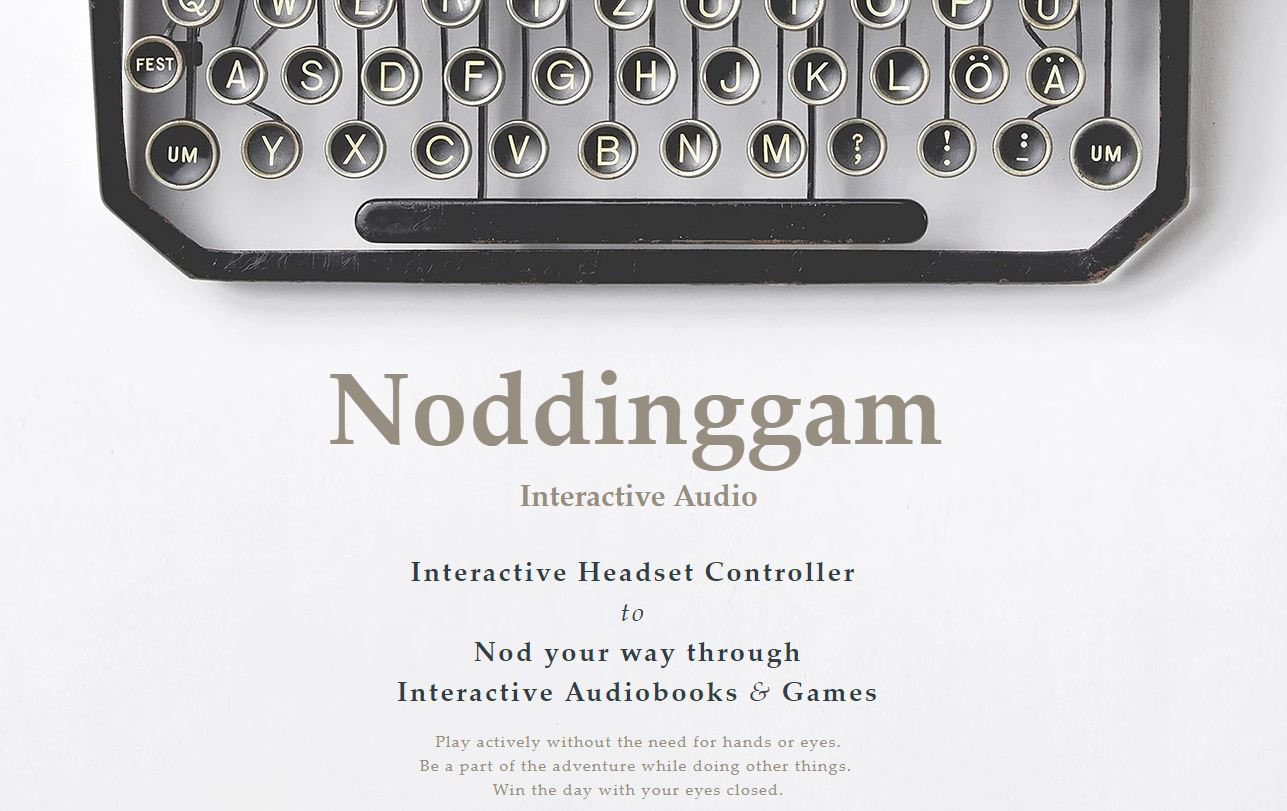 I am creating a headset that makes it possible to play interactive books and audio games using simple nods of the head. The headset and application would be designed to interact with tablets and smartphones via Bluetooth. 
Players will be prompted for input during play. Some prompts ask for yes or no input where players can nod head up and down for "yes" and back and forth for "no." Where more options are available, players can "scroll" through options by tilting their heads left and right. 

Beyond being a platform designed with the blind in mind, players would easily play while doing other things with their hands and eyes, be it cleaning, working, driving, or even just relaxing at home. The level of interactivity would depend on the book or game. I hope to develop a way to increase or decrease interactivity as well in audiobooks and audio-only games.
The hardware is only the first step. I will need to write content, and/or perhaps create a way for others to do so. 
I've documented my progress here. 
It's a side project I've had ongoing for a while, but hope to get more time to work on it soon. Having these links here and my documentation is helpful for me as well.
Planning for Noddinggam...what I think I'm going to do...
Noddinggam...experimenting with the accelerometer...